SAS and Career Services
---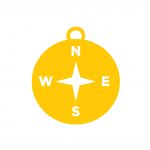 Student Accessibility Services and Career Services are partners in career readiness and we encourage all students to reach out to resources available to UCF students through Handshake.
Our mission is to promote disability hiring and workplace accommodations for students entering into the working world. To help with this transition, we have resources available below and are also able collaborate to assist with your career preparation.
---
Are you a student or recent graduate with a disability seeking employment?
A Workforce Recruitment Program (WRP) Recruiter will be interviewing students from your school this fall!
The WRP is a recruitment program for students and recent graduates with disabilities and serves as a primary pipeline for bringing new talent into the federal government. Participating in the WRP is an excellent way to:
Find an internship or permanent position at federal agencies
Explore careers in the federal service
Gain interviewing experience
Registration opens August 24, 2020. Visit WRP.gov.
Any questions? Contact Melissa.Lesnewski@ucf.edu or call 407-823-2372.