Accessible Technology
---
Accessible technology (AT) can be used by people with a wide range of abilities and disabilities. It incorporates the principles of universal design. Each individual is able to interact with the technology in ways that work best for them. Accessible Technology includes any piece of hardware, software, or system that is used to improve the functional capacities of people with disabilities.
Certain assistive and accessible technology is available for loan to students registered with SAS or to UCF Departments. Quantities of items available for loan are limited and issued on a first come, first served basis. All requestors must return equipment within the agreed upon lending period and in good condition (showing no signs of misuse).
To request hardware, please fill out the Technology for Loan Request Form. Please Note: Hardware Loans are only available to UCF Students connected with Student Accessibility Services. 
Available Technology
Quantities of some items are limited. Contact AT services for questions, concerns or support.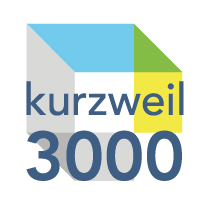 Kurzweil 3000 – offers a multisensory approach and multiple means of access to text; whether in print or in digital formats. Kurzweil 3000 includes the highest quality Optical Character Recognition (OCR) software available, which reproduces scanned print documents with the exact layout and formatting found in the original.
USERS CAN:
Simultaneously listen to and read scanned text, image text (such as PDF files), digital files and Internet pages
Access multiple file types that include: EPUB; TXT; HTML; PDF; TIFF; NIMAS; DOC; RTF; DAISY and ANY scanned paper with text and photos
Visually track words and phrases on screen as they are read aloud
Use colored highlighters and other visual prompts to identify important information
Support strategies for text or recorded note taking, organization, editing
Create MP3 audio files for use with iPods, iPhones and iPads
Hear their own writing read aloud to them
Take advantage of the language learning supports such as mulitple English and bilingual dictionaries, Google® Translate and voice note tool
Improve study skills by using the research and writing functionalities such as sticky notes, extraction of outlines and column notes, auditory spell check and word prediction
Enter the writing process from multiple points: the graphic organizer, outline or draft views
To request to download, complete the Kurzweil Software Request form. Free to All UCF Students, Faculty, and Staff .
For additional tips and tricks in using Kurzweil 3000, see this series of videos:
Video Series: Kurzweil Academy