Accessible Technology
---
Accessible technology (AT) can be used by people with a wide range of abilities and disabilities. It incorporates the principles of universal design. Each individual is able to interact with the technology in ways that work best for them. Accessible Technology includes any piece of hardware, software, or system that is used to improve the functional capacities of people with disabilities.
Certain assistive and accessible technology is available for loan to students registered with SAS or to UCF Departments. Quantities of items available for loan are limited and issued on a first come, first served basis. All requestors must return equipment within the agreed upon lending period and in good condition (showing no signs of misuse).
To request hardware, please fill out the Technology for Loan Request Form. Please Note: Hardware Loans are only available to UCF Students connected with Student Accessibility Services. 
Available Technology
Quantities of some items are limited. Contact AT services for questions, concerns or support.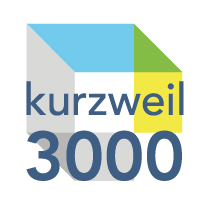 Kurzweil 3000 – offers a multisensory approach and multiple means of access to text; whether in print or in digital formats. Kurzweil 3000 includes the highest quality Optical Character Recognition (OCR) software available, which reproduces scanned print documents with the exact layout and formatting found in the original.
USERS CAN:
Simultaneously listen to and read scanned text, image text (such as PDF files), digital files and Internet pages
Access multiple file types that include: EPUB; TXT; HTML; PDF; TIFF; NIMAS; DOC; RTF; DAISY and ANY scanned paper with text and photos
Visually track words and phrases on screen as they are read aloud
Use colored highlighters and other visual prompts to identify important information
Support strategies for text or recorded note taking, organization, editing
Create MP3 audio files for use with iPods, iPhones and iPads
Hear their own writing read aloud to them
Take advantage of the language learning supports such as mulitple English and bilingual dictionaries, Google® Translate and voice note tool
Improve study skills by using the research and writing functionalities such as sticky notes, extraction of outlines and column notes, auditory spell check and word prediction
Enter the writing process from multiple points: the graphic organizer, outline or draft views
To request to download, complete the Kurzweil Software Request form. Free to All UCF Students, Faculty, and Staff .
For additional tips and tricks in using Kurzweil 3000, see this series of videos:
Video Series: Kurzweil Academy

A customizable, easy-to-use toolbar that seamlessly integrates with mainstream computer applications and offers you help as you work.  It highlights and reads text aloud using natural-sounding voices, and includes a comprehensive set of support tools. To request to download, complete the Read & Write Software Request form. Free to All UCF students.
For additional tips and tricks in using Read & Write, see this series of videos:
Video Series: Read & Write Reading & Study Strategies for Higher Education.
Text-to-Speech - Reads text aloud with dual color highlighting using natural sounding male and female voices. International voices also available.
Dictionary - Provides definitions as well as alternative words to help users expand their vocabulary and improve reading comprehension.
Verb Checker - Helps determine correct verb conjugation. Select past, present, or future tense, and the correct verb selection can be inserted directly into document.
Speech Maker - Quickly and easily select any text and convert it into a sound file, such as MP3.
Fact Mapper - Allows users to produce a visual representation of facts and ideas on screen. Users can also add images and notes to help remember key facts.
PDF Aloud - Reads aloud any accessible Adobe Acrobat PDF file with dual color highlighting.
Translator - Allows single words, paragraphs, or blocks of text to be translated into multiple languages.
Product Feature Video Tours - Video tours of all features are available from the toolbar .
To request training, please contact ATservices@ucf.edu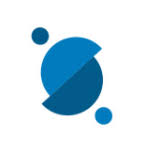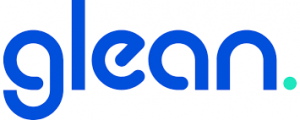 Sonocent Glean for Education is a Chrome and mobile device based notetaking app with many of the core features of Sonocent's Audio Notetaker designed with user ease in mind. It can be used online or offline to help you take better notes, pinpoint important information, and keep recordings of class meetings.
To request a license complete the Glean License Request form. Free to All UCF students.
Glean allows you to annotate the lecture while you're participating in real time or listening to a recording.
To understand the software better, watch this 2 minute video:
View the Glean demo video for more information.
Also, please see the registry page here you can sign up to our student classrooms to learn more about Glean!
Student Classrooms- Webinars for students (demo and opp to ask any questions!)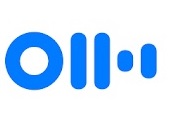 Otter.ai is an automated notetaking program for iOS, Android and Web that uses speech recognition to provide a transcript as well as a recording of a lecture.  SAS has a limited number of Business licenses of otter.ai available for students connected to SAS.  The Business version provides 6000 minutes of recording in a month along with importing of pre-recorded files, adding a custom vocabulary, providing advanced search and export, and summarizing lectures in an outline. Please email atservices@ucf.edu if interested in receiving a Business license for otter.ai.
Here are some videos on how otter.ai can be used with notetaking: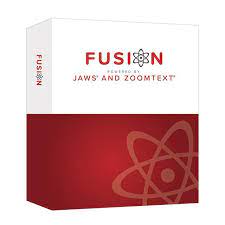 Software by Freedom Scientific
Fusion includes Zoomtext and JAWS.  ZoomText is a screen magnification and screen reading solution for low vision computer users.  JAWS reads aloud what's on the PC screen and gives the student a unique set of intelligent tools for navigating and accesses Web pages and all screen content.'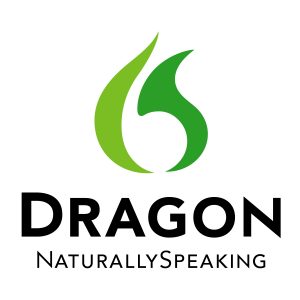 Software by Nuance
Take away the mechanical aspects of typing and let users create and edit documents, send email, or search the web with unparalleled speed, ease, and comfort – simply by speaking.
Student Accessibility Services has Dragon NaturallySpeaking software for testing access only for SAS proctored exams.   Software licenses of Dragon NaturallySpeaking are not available for home/personal use.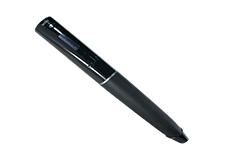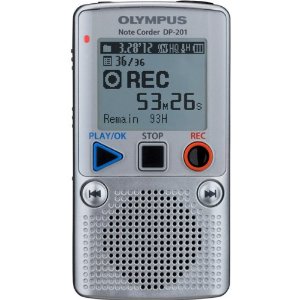 Compact and lightweight voice recorder that delivers great recording quality with the world's best noise cancellation technology

By Freedom Scientific
The ONYX Desktop is a video magnifier that has a high definition camera and monitor to let you magnify and see your reading materials, classroom assignments or exams.

By Freedom Scientific
RUBY is a Handheld Video Magnifier with Clear, Vivid Image and No Distortion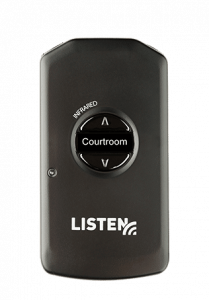 The LR-4200-IR assistive listening receiver from Listen Technologies offers outstanding audio clarity and quality with the best range and reception in its class. Many UCF classrooms have the transmitter available that is compatible with this device.

An assistant listening device that provides optimal sound quality with unmatched comfort, ease of use, and wireless portability in a wide variety of listening situations.

By Freedom Scientific
The lightweight and compact Focus 40 Blue combines the latest Braille technology with a user-friendly keyboard and control layout, plus USB and Bluetooth® connectivity.
By School Health
The Large Print Keyboard provides low vision users an easy-to-read keyboard.