For Faculty
---
UCF is committed to access for students with disabilities. Student Accessibility Services (SAS) is a resource to fulfill this commitment. By partnering with you, we ensure students experience access in their coursework through accommodations or other outcomes.
The Office of the Provost supports course accessibility and provides information on faculty resources for creating accessible course materials.
One way to show your commitment to access is to include a statement in your syllabus about course accessibility. The Faculty Center for Teaching and learning offers an example Course Accessibility Statement that you can use.
For additional information on how SAS and faculty can collaborate, please review the document below, other resources on this page, or review FCTL's Faculty FAQ for SAS.
Faculty and SAS Guidance and Collaboration
Faculty Webcourse – New
Need a certificate for your portfolio? Interested in learning more about disability and accessibility? SAS designed a webcourse specifically for faculty called Accessibility by Design: From Social Justice to Classroom Access. This course will give an overview on the history of the Americans with Disability Act, disability civil rights and social justice, proactive course access and design, and ways to create an inclusive environment on-campus and in the classroom. A certificate is given upon successful completion of the course, which is estimated to take 2 – 4 hours and can be done at your leisure.
To enroll:
Go to "Workday"
In the search bar at the top of the screen, type "Browse Learning Content" and select "Browse Learning Content" from the search results
Search for the course by entering SA1973 or "Accessibility by Design" in the catalog search bar
The Accessibility by Design course should pop up, which you can select and then enroll
Frequently Asked Questions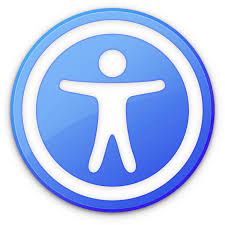 Digital Accessibility